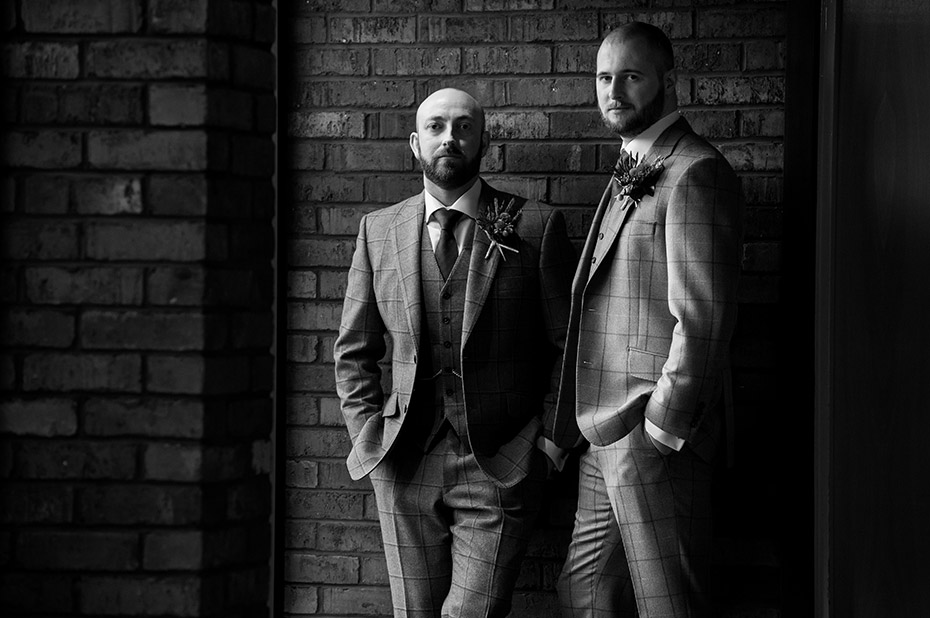 Set in the heart of Lancashire's countryside, the beautiful Grade II listed building, known as Rivington Hall Barn, is where Kieran and Chris held their stunning wedding in January. With its Rustic charm and countryside setting, it was perfect for a gentleman's wedding. Which was perfect as their theme was, Rustic, Country and Gentlemen. Rivington Hall dates back to the 12th Century and they both wanted a warm and stylish country setting for the winter wedding. They loved the Saxon Barn with it's huge halls and wooden beams. They decided to use giant candelabra's during the ceremony and the table decorations, gently covered in Ivy and Lavender sprigs, which helped to enhance the rustic and country charm of the barn.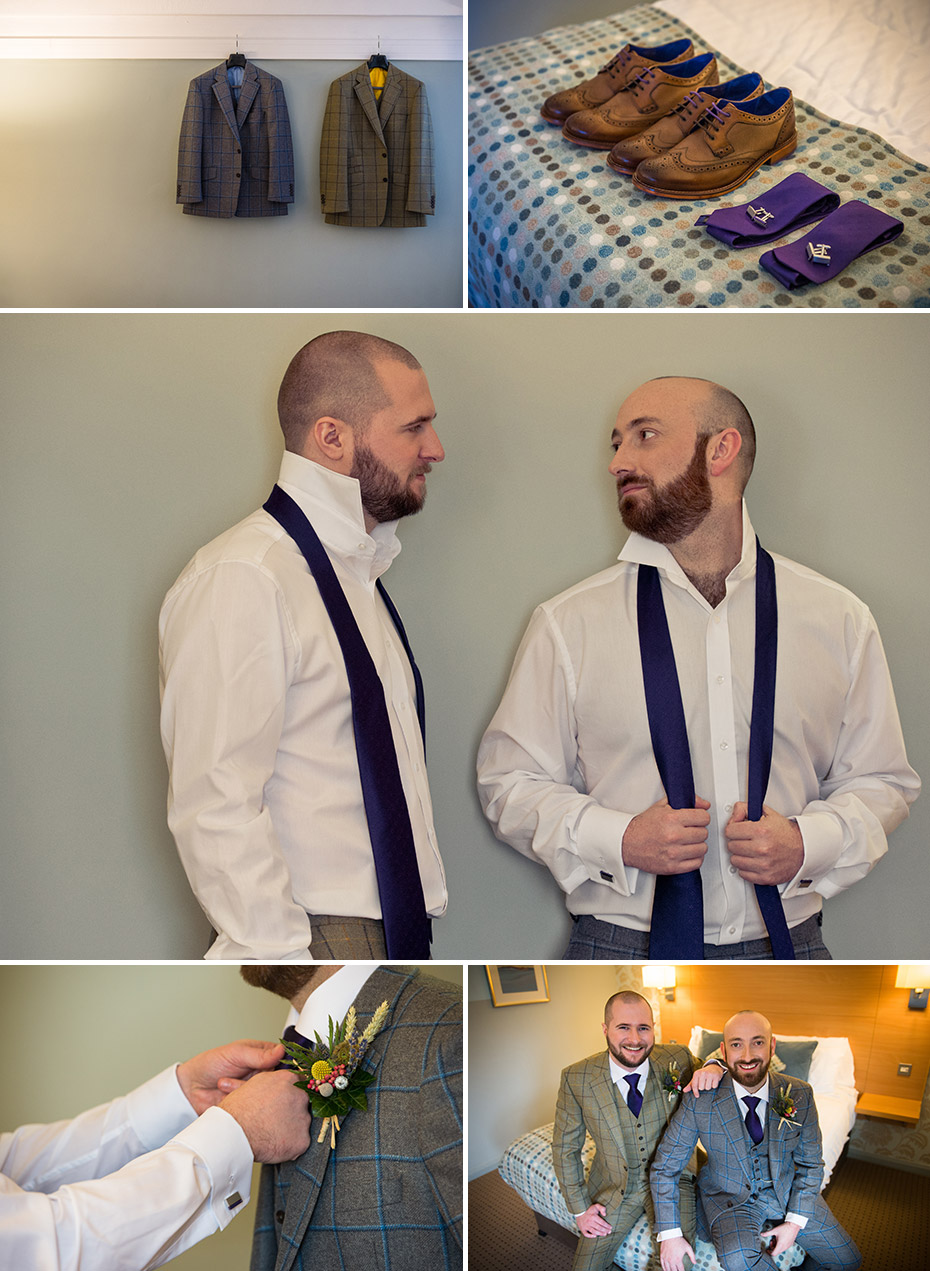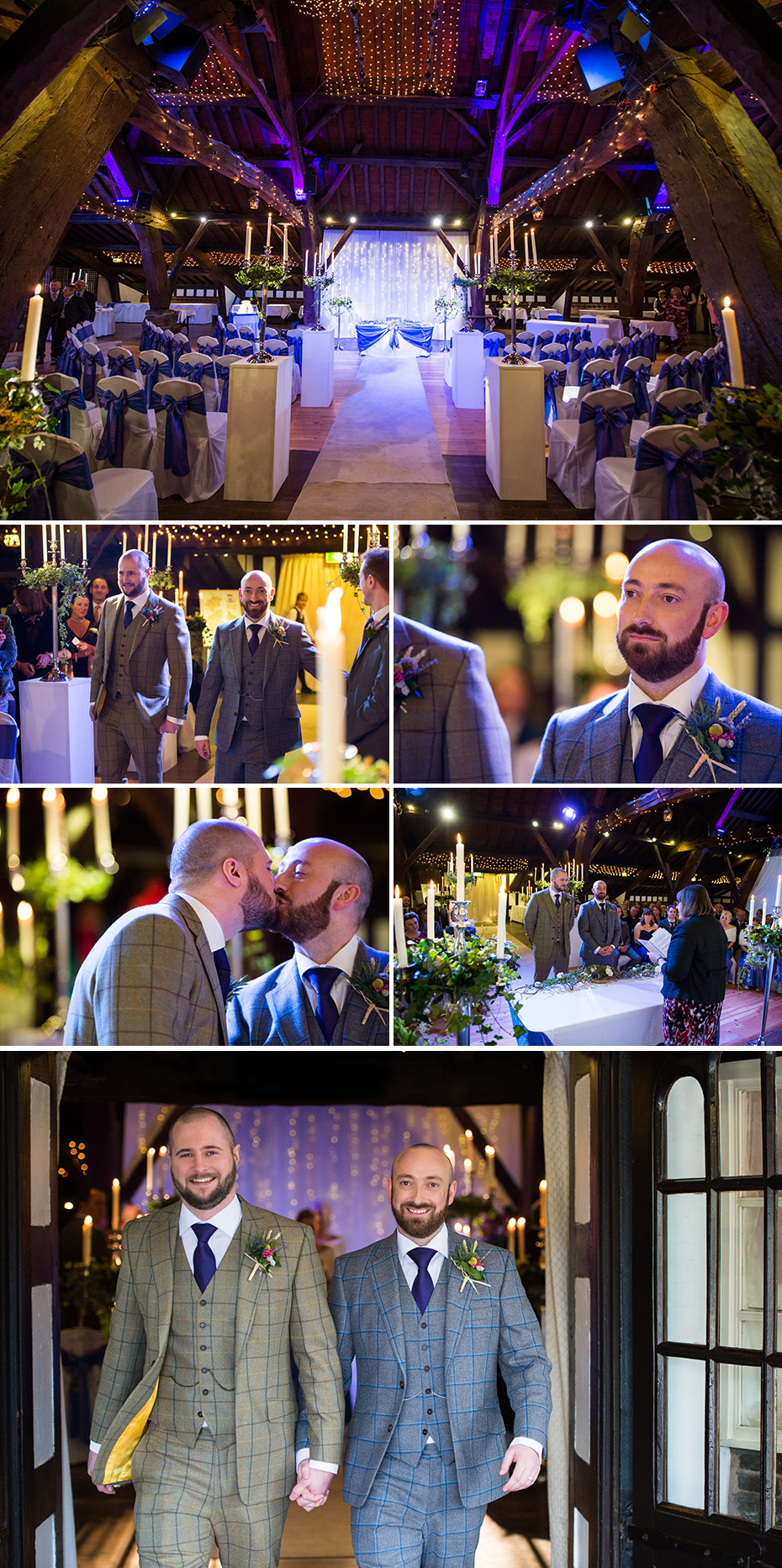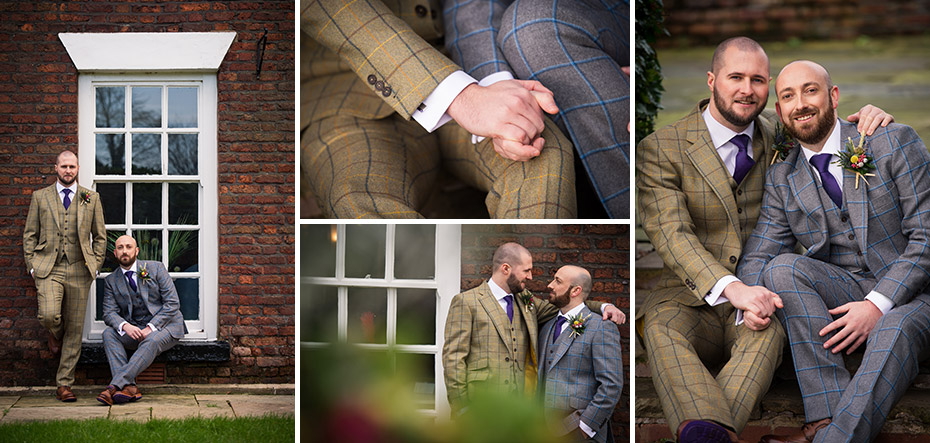 They felt surprisingly relaxed, with everything set and organised they enjoyed a few drinks with close friends the night before. Kieran & Chris decided to break tradition and stay together the night before their wedding at The Mercure Bolton Georgian House Hotel. Treating themselves to a beard trim, the day before, at The Gents Rooms in Preston was a lovely touch to spend time together. On the morning of their wedding they unwrapped their fabulous tweed suits. They wanted the element of surprise, keeping their suits a secret from their family and friends until they arrived at Rivington Hall. The happy couple made the perfect choice in their wedding car which was a 1952 Bentley R type convertible from Broughton Cars in Preston.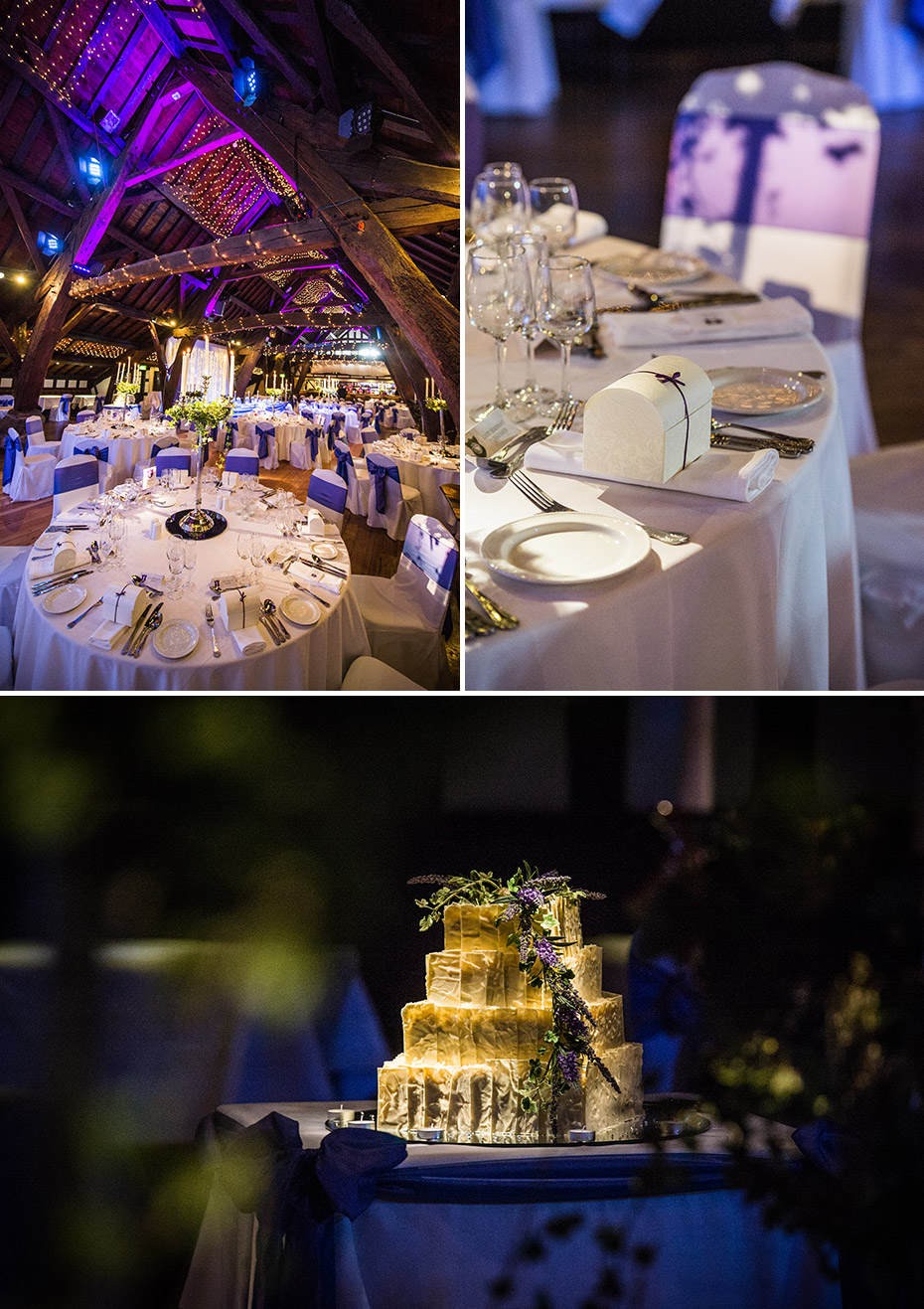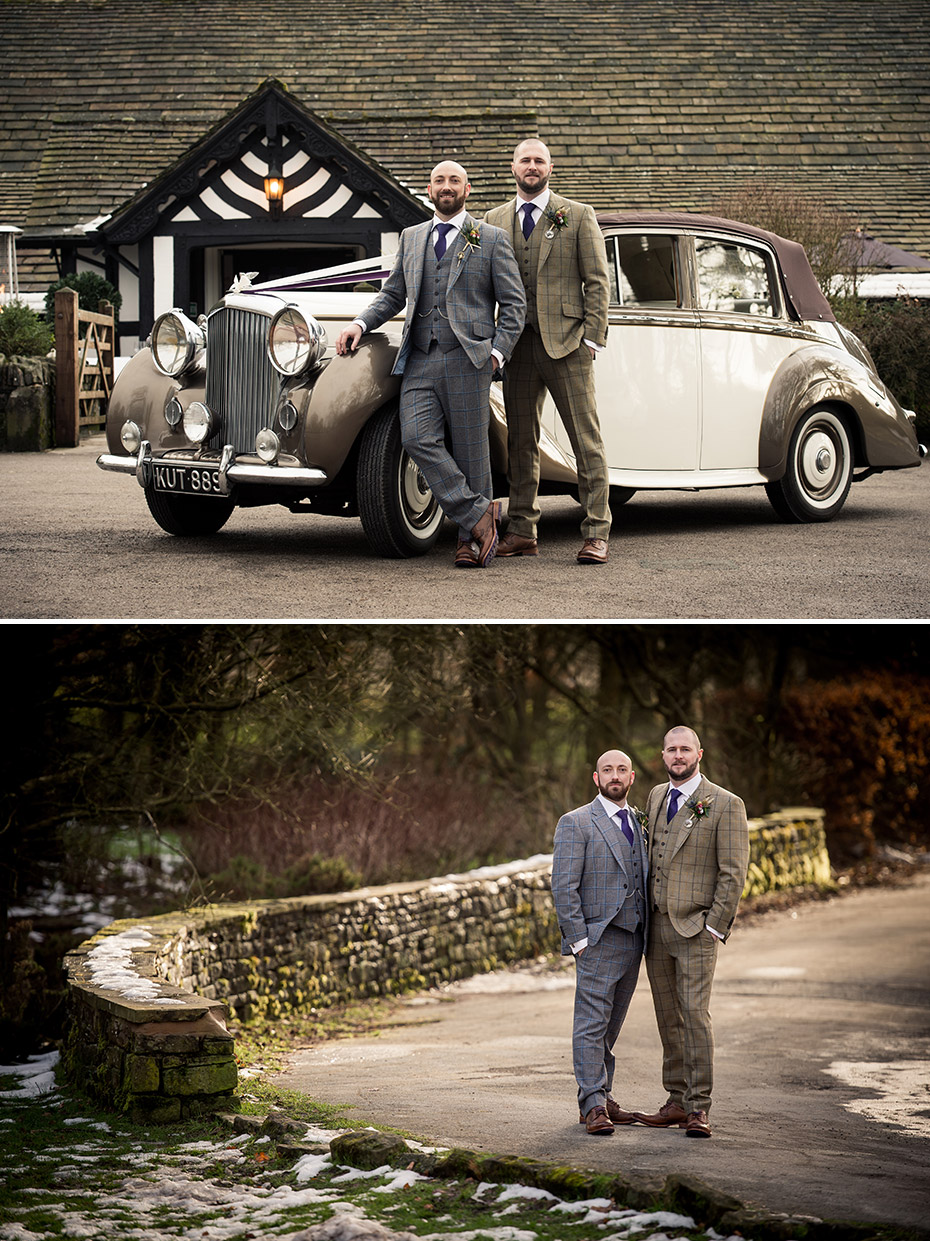 Both their tweed suits were tailor-made by Charles Campbell Bespoke Tailors in Whalley and they looked absolutely amazing, with little pocket watches which added to the gentleman's look. Their stunning Ted Baker brogue shoes with the top two laces and soles of the shoe in purple, complimented their suits and matched their wedding colours beautifully.

The Gilded Lily in Chorley arranged their beautiful flowers and Kieran & Chris were very pleased with them as they created exactly what they wanted and more. Along with their table decorations, wanting to keep it simple and effective, they also dressed the venue, making it look perfect. Sweet Ideas Cakes in Preston created their wonderfully tasty Wedding Cake which everyone enjoyed.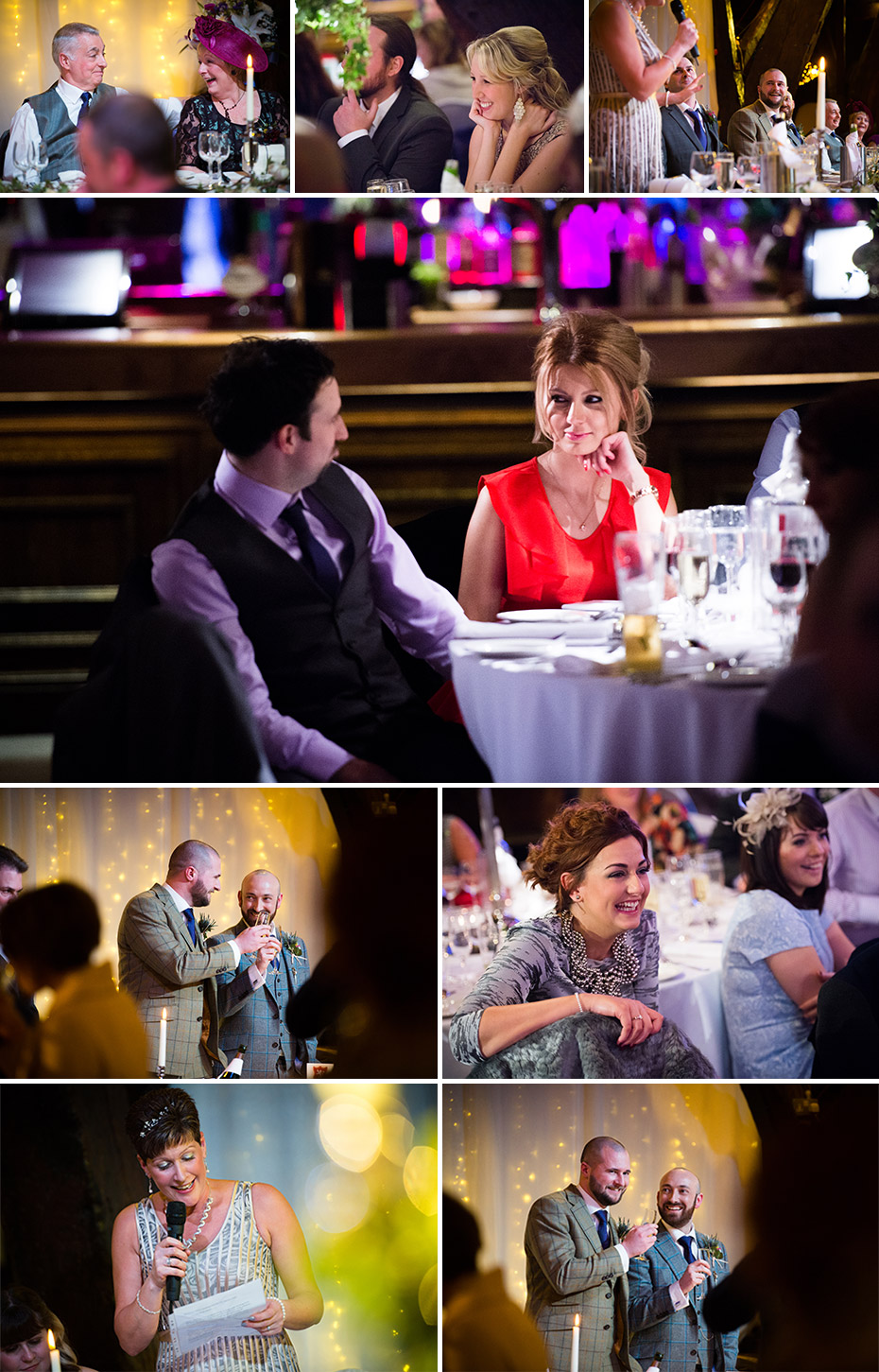 I asked Kieran & Chris what were their most memorable moments of their big day and they said, 'other than getting married to the person I love, it would have to be the photo-shoots at the hotel and the venue.' They loved having some relaxed time with each other and to take a moment to talk about how perfect the day was going. We opted for a stroll in the park for some more photo's and with the evening sun, it made their day. In the evening there was so much happiness and love in the room, everyone commented on how beautiful the venue was and the atmosphere helped create the most perfect day for them both.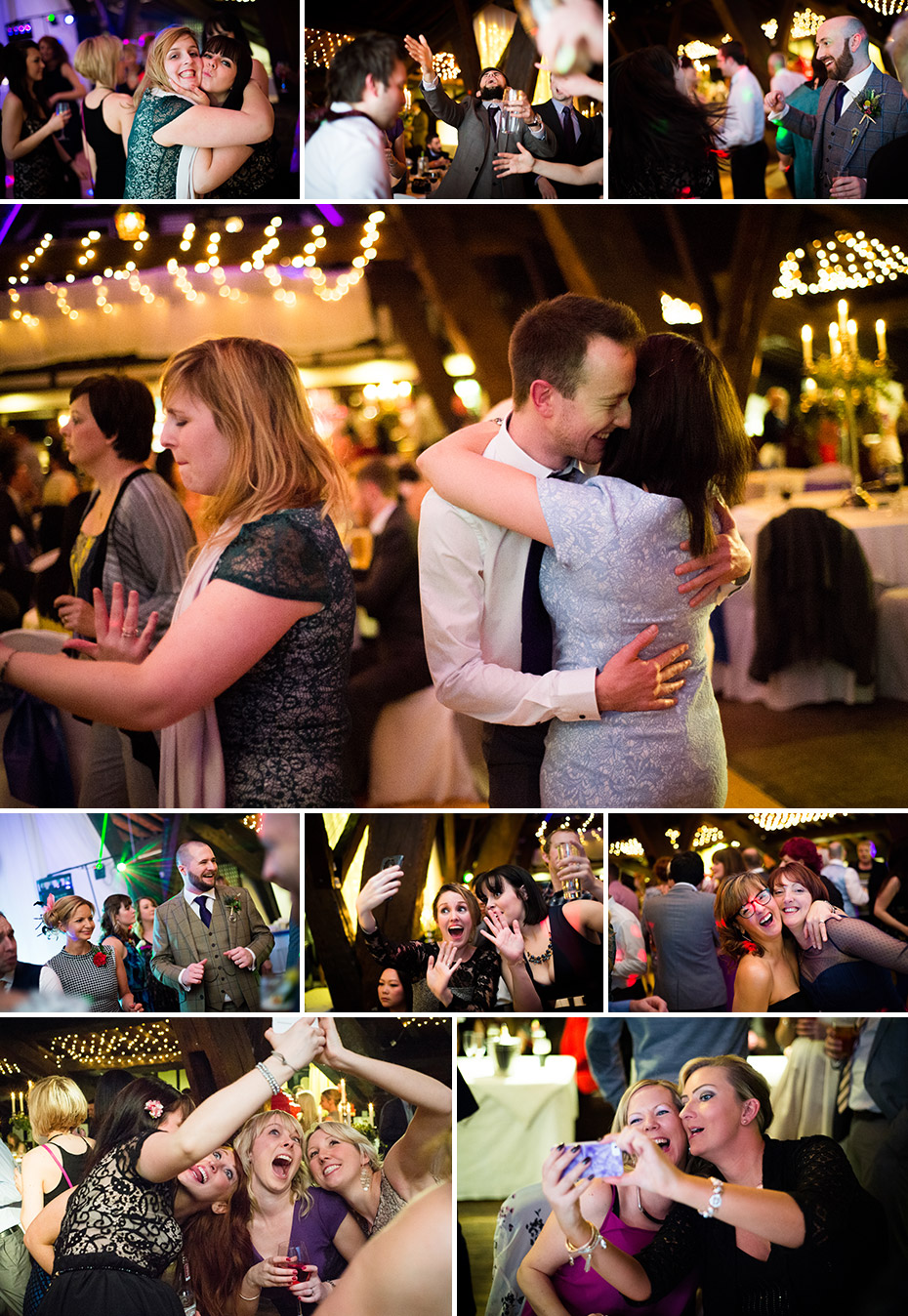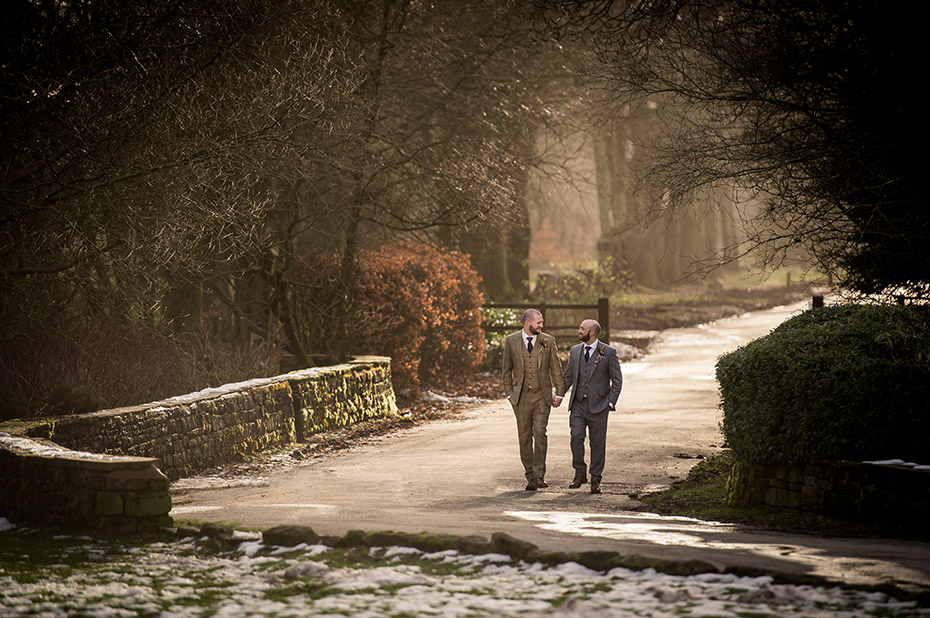 Kieran also mentioned a lovely surprise he received from Chris. As they were seated for their wedding breakfast, Kieran had an envelope waiting for him on his seat and inside was a personal postcard from Chris explaining that he'd booked a second honeymoon to Fuerteventura for them both. It was such a magical moment for them.

I really enjoyed and loved shooting their big day. I had so much fun in capturing their happiness which echoed around their wedding at Rivington Hall Barn, it was a great experience to shoot another gay wedding.