A Knowsley Hall Wedding: Kimberley & Michael
Knowsley Hall is one of the most prestigious wedding venues on the North West. It's absolutely beautiful and the perfect setting for the most loveliest couple ever! Kim and Michael chose Knowsley Hall for it's absolute delightful facade and the elegance of the event staff that run every wedding.

With a quick trip to see the boys in the morning, despite Michael suffering from a major hangover, he sure did a good job hiding it. We hit a boys session getting ready then taking them to the front for a few outside shots. I think this woke Michael up! I then headed to the girls.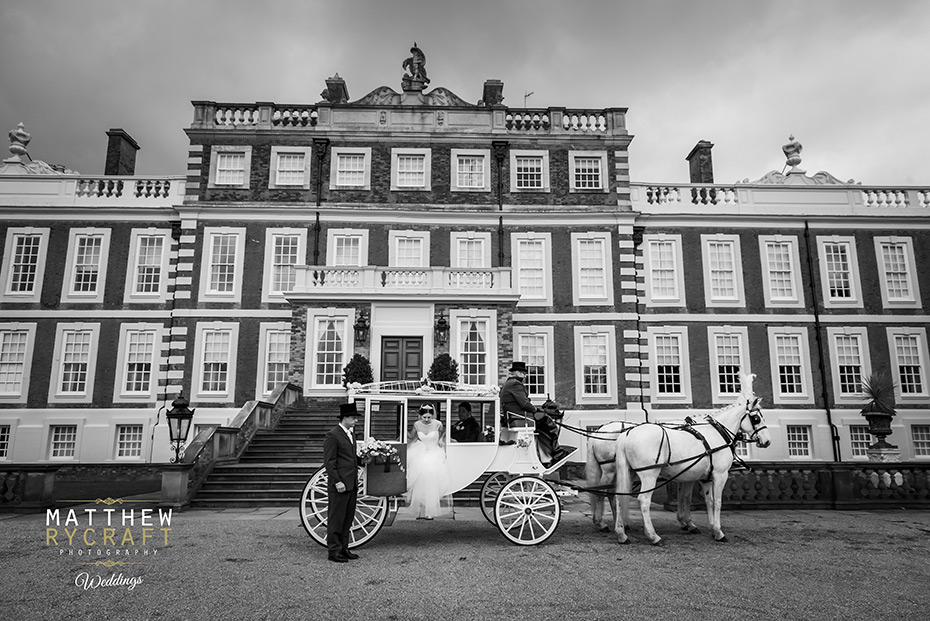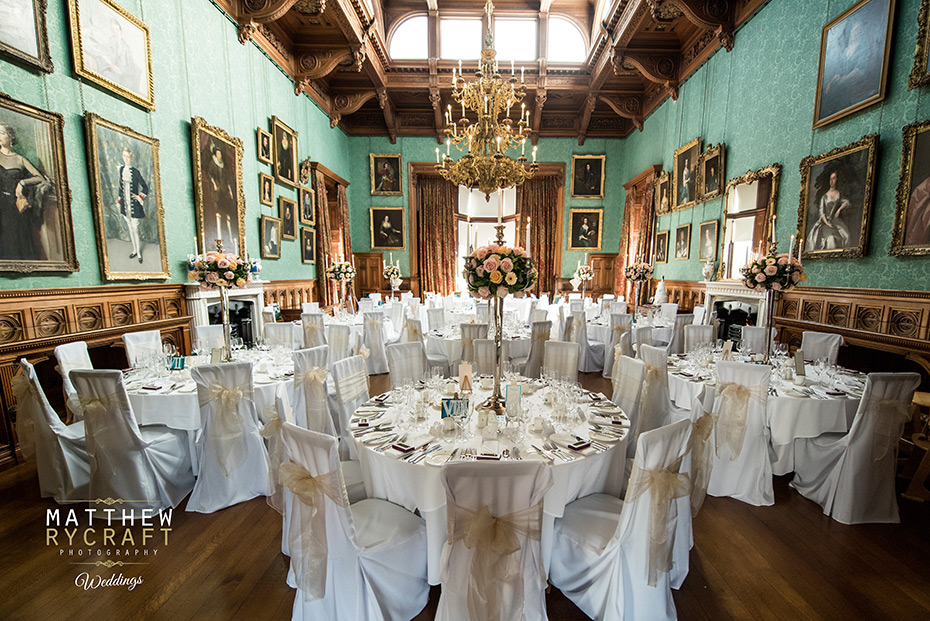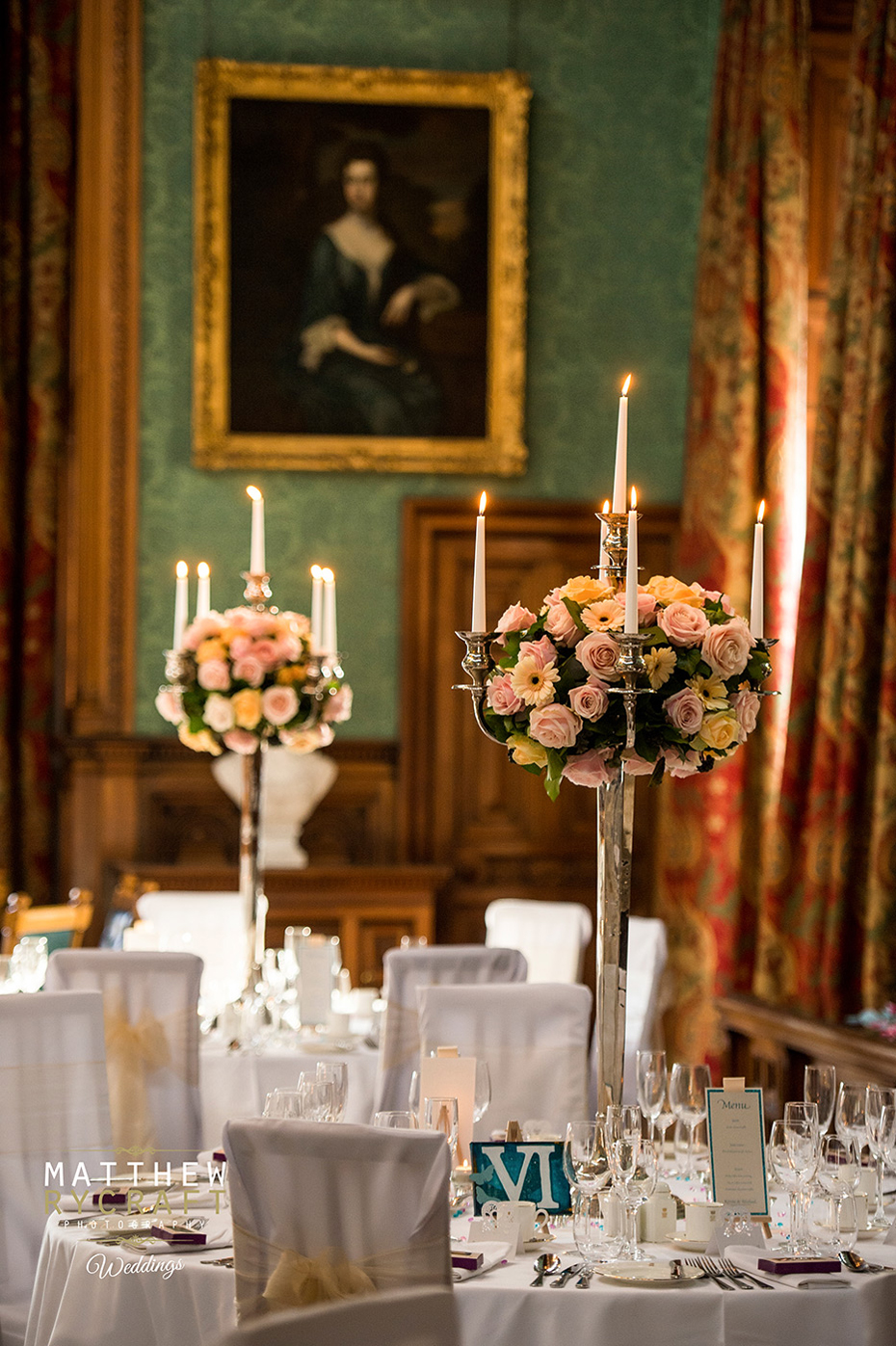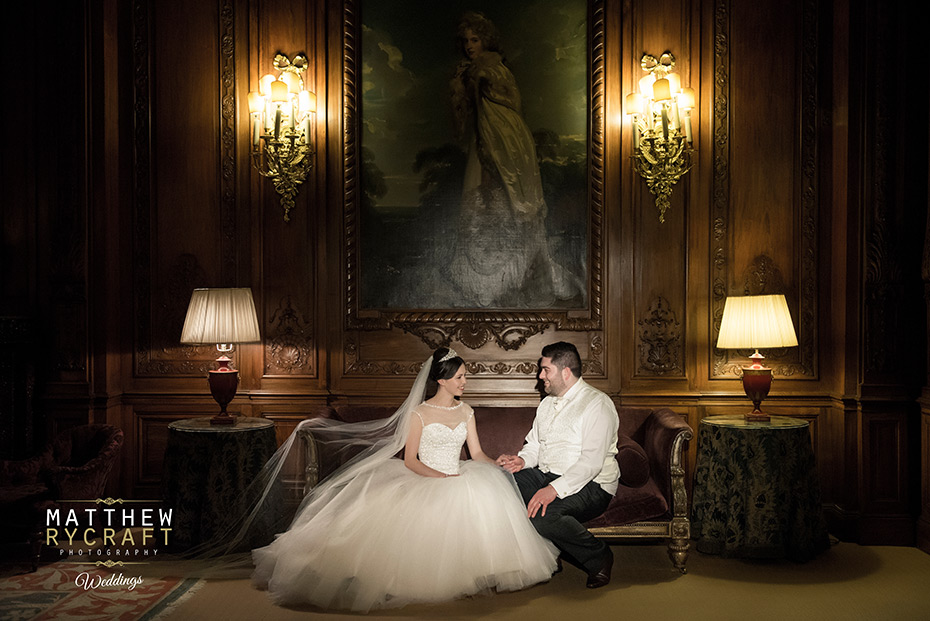 Kim gave her dad the most sweetest hanky with a little note on, with the room flooding with tears it was just a beautiful moment to photograph. Kim looked stunning in her wedding dress and I couldn't miss the opportunity to photograph a few full length shots in front of the window over looking the grounds at the back. I believe the final walk with her father as a Miss is an important photo to capture especially as her bond with her dad is so strong.
I wanted the grandness of the staircase to feature heavily as her dad and the girls walked down towards the ceremony. So I remained on the top floor to capture the last special moments she'll spend with her dad, as Miss Thompson.

Their wedding day was a little cloudy and a tad cold but they both did a fabulous job shooting through the weather. The grounds in Knowsley Hall are fabulous, in fairness your spoilt for choice as a wedding photographer but I did have a few ideas pre planned.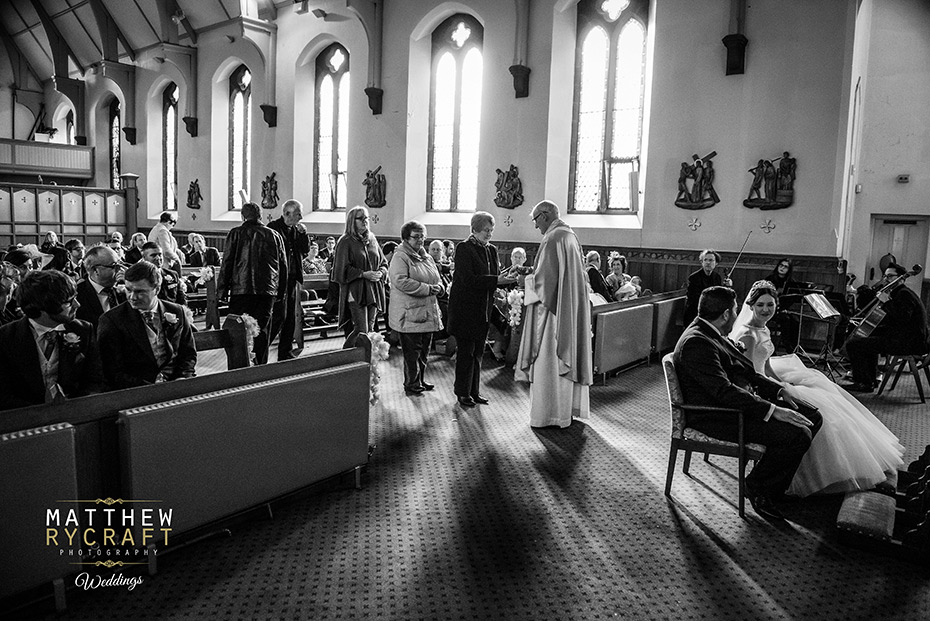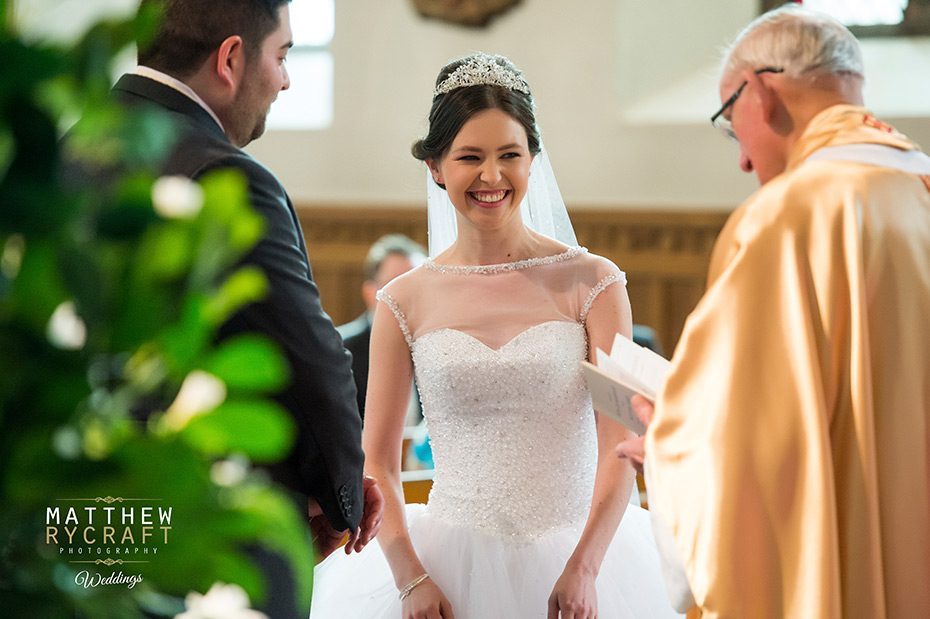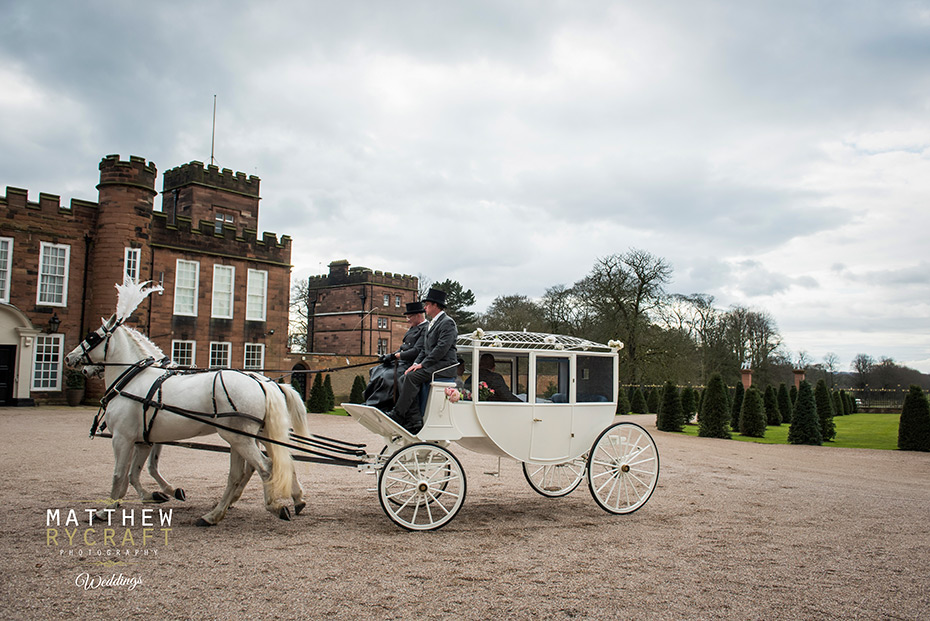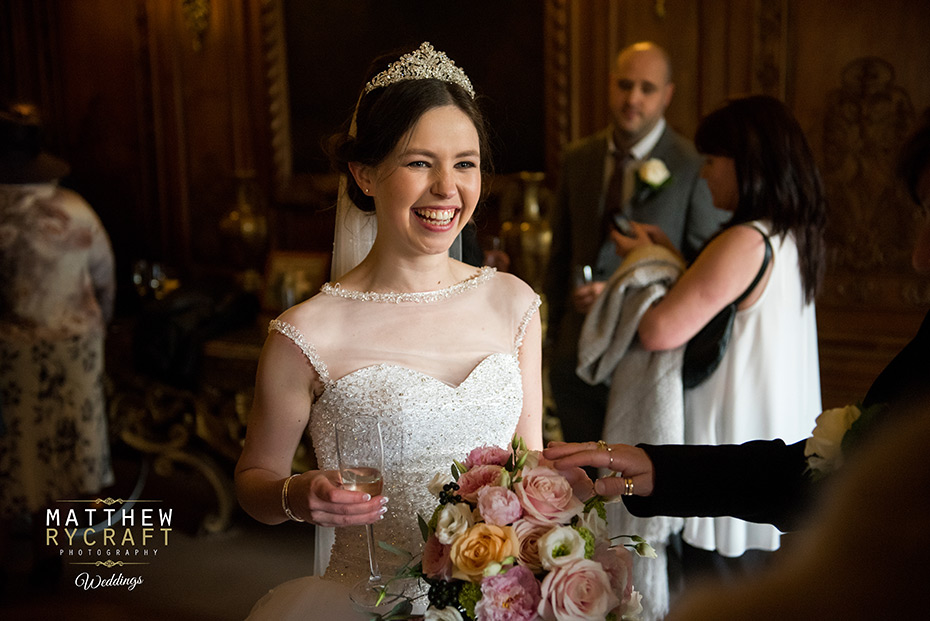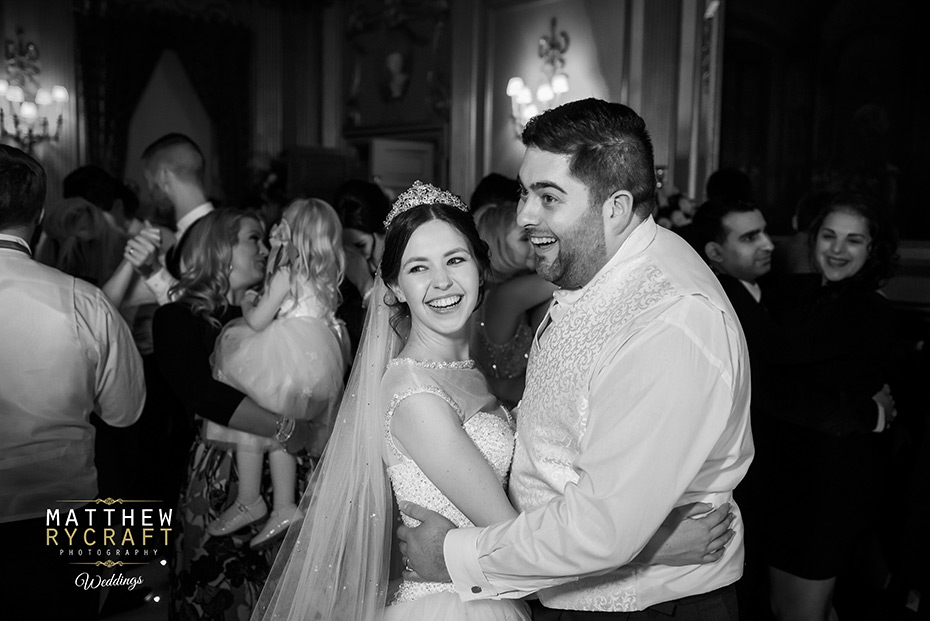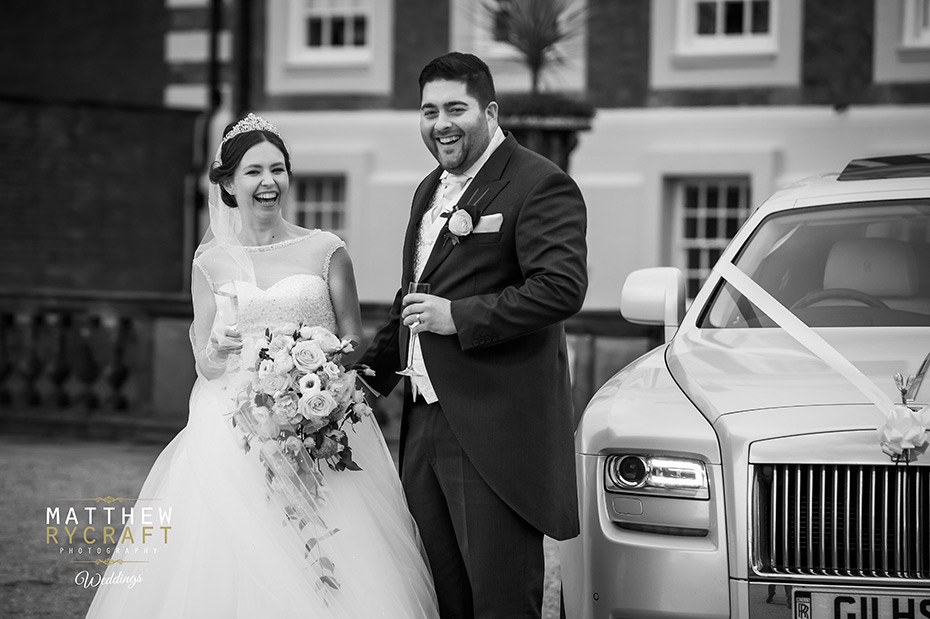 We stopped in between to warm up but it was well worth it. The speeches were fabulous and a joy to photograph, incredibly moving but I'd expected nothing more from such a lovely family. The Deltatones finished the evening with a couple of sets and the dance floor was buzzing, I wouldn't expect anything less from these guys, absolutely amazing voices. Well here we have it, please enjoy a few favs from their wedding day and if I can be of any further help please get in touch.

If you would like to see some more Knowsley Hall Weddings, I have a great collection at this page: Knowsley Hall Wedding Photography