Here are some top tips on giving a great bride's speech, courtesy of Matthew Rycraft Photography.
Why give a bride's speech?
A speech is a great way to thank everyone who has contributed to the wedding, and to acknowledge the new connection between the bride and her in-laws. Your Liverpool wedding photographer can also capture your big moment on camera, creating a memorable and unusual image to treasure.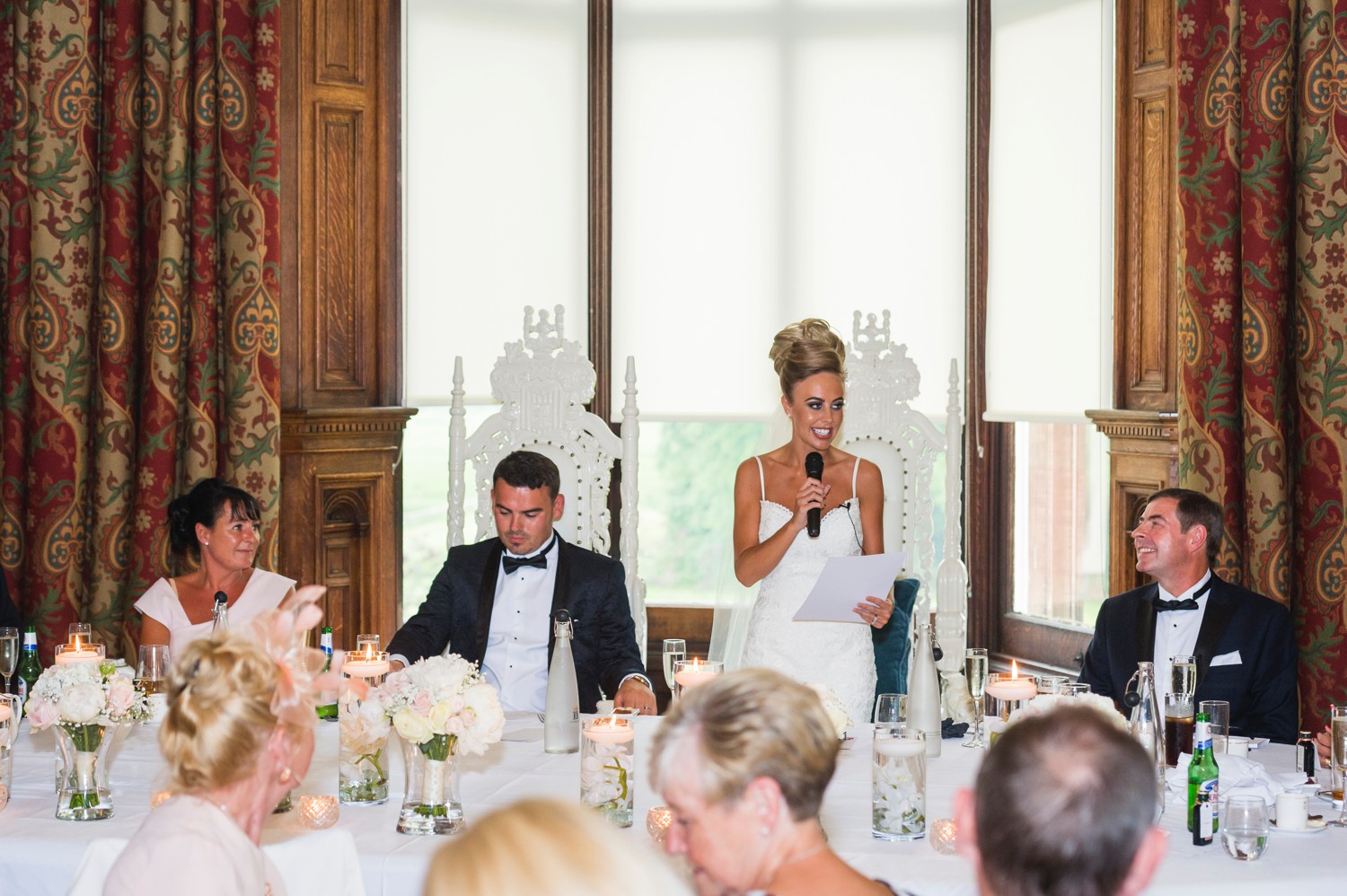 What makes a great bride's speech?
Keep it brief
First and foremost, don't waffle. Five minutes is a good length of time to aim for – after all, other members of the wedding party also need to have their say.
Consider the audience
Avoid making 'in-jokes' or obscure references that will only baffle your guests. What would the audience want to hear? Humour is good, but do avoid jokes that are over-rehearsed or taken from other sources.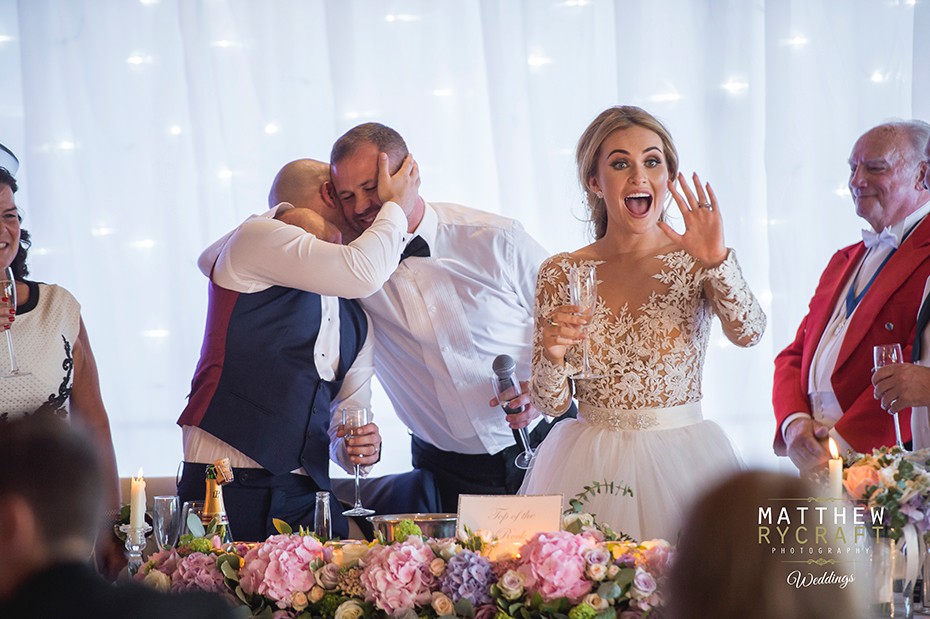 Make it clear
If you have notes, write them just as you would speak. Then you can read them out if nerves take over. Remember to breathe and to make eye contact with your audience, and try not to speak too quickly.
Make it your own
Above all, make it your own words. What do you really want to say? If you can, try to find a unique angle, to avoid repeating the content of the other wedding day speeches.